Cypress Pointe Resort - Orlando
28.39039

,

-81.502943
84US$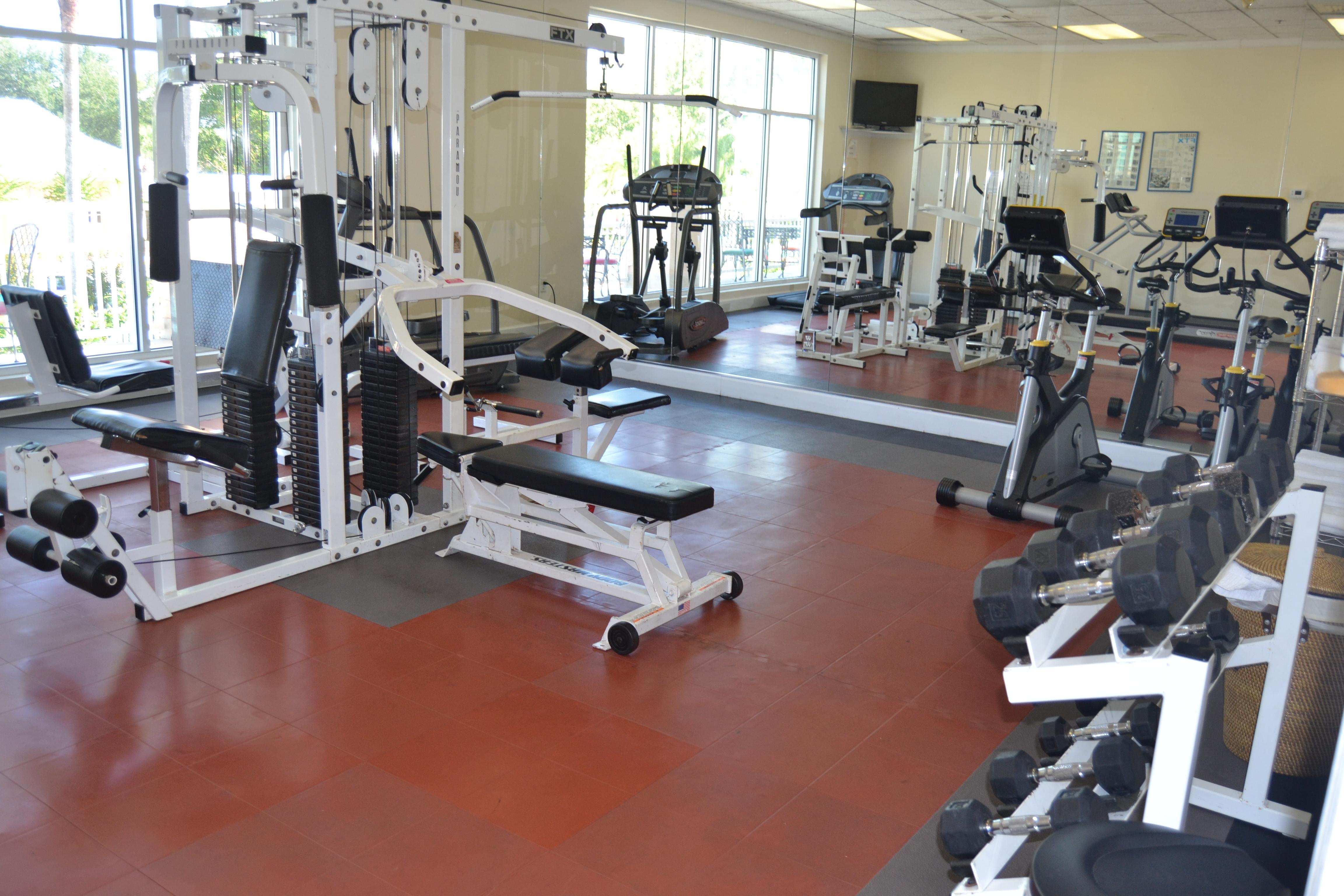 Address
8651 Treasure Cay Lane
,
Orlando
,
Florida
,
United States
,
32836
, Florida
Overview
Featuring a tennis court, an outdoor swimming pool and a golf course, 3-star Cypress Pointe Resort By Diamond Resorts is set approximately 15 minutes' ride from Walt Disney World Resort in Orlando. The perfect hotel is set in Lake Buena Vista district and features an a la carte restaurant.
Location
The resort is 1.7 miles away from World of Disney. 2.2 miles to also takes you to Disney's Typhoon Lagoon Water Park.
Rooms
Some of the 336 spacious rooms come with a coffee machine and an iron, and essentials such as individual climate control and central heating. These units also come with a carpet floor. Providing a dryer, the private bathrooms come with a tub and showers. Additionally, self-catering facilities in an condo include an a fully furnished kitchen with a refrigerator, an oven and kitchenware.
Eat & Drink
Pointe restaurant is open for American dinner.
Internet
Wireless internet is available in the entire hotel for free.
Guest Parking
Private parking is possible on site for free.
Number of floors:   5.  Number of rooms:   336.
Former name: Sunterra
Facilities
Most popular facilities
24-hour services
24-hour reception
24-hour security
Facilities for kids
Children's play area
Children's pool
General
Wi-Fi
Parking
24-hour services
Swimming pool
Air conditioning
Facilities for kids
Private beach
Sports & Fitness
Fitness center
Tennis court
Table tennis
Mini golf
Services
Free shuttle service
Laundry
Tours/Ticket assistance
Stores/Commercial services
Dining
Continental breakfast
Restaurant
Poolside snack bar
Snack bar
Picnic area/ Tables
Children
Children's pool
Children's play area
Facilities for people with disabilities
Toilet for disabled
Bathroom for disabled
Spa & Leisure
Outdoor swimming pool
Sun loungers
Entertainment
BBQ facilities
Jacuzzi
Room view
Sea view
Garden view
City view
Mountain view
Pool view
Landscape view
Room features
Air conditioning
Heating
Mini-bar
Sitting area
Garden furniture
Tea and coffee facilities
Dining table
Bathroom
Washing machine
Free toiletries
Self-catering
Kitchenette
Dryer
Cookware/ Kitchen utensils
Media
Flat-screen TV
AM/FM alarm clock
Good to know
Check-in
from 16:00-23:59
FREE
Check-out
until 10 am
FREE
Children & extra beds
There are no extra beds provided in a room. 
There are no cribs provided in a room. 
Pets
Pets are not allowed.
Rooms and availability

Bed options:

1 King-size bed or 1 Queen-size bed

Max:

6 persons
Non-smoking

Bathtub

Air conditioning

Bed options:

Max:

7 persons
Non-smoking

Bathtub

Air conditioning

Sea view

Shower

Coffee machine

Heating

Bathtub
Location
8651 Treasure Cay Lane
,
Orlando
,
Florida
,
United States
,
32836
, Florida
City landmarks
Nearby
Restaurants
Amusement Park
Walt Disney World Resort
3.5 mi
Crossroads Shopping Center
4200 ft
Amusement Park
Disney's Typhoon Lagoon Water Park
2.2 mi
Dolly Parton's Dixie Stampede
1.0 mi
11953 S Apopka Vineland Rd
Orlando for Families
2600 ft
Store
Publix Super Market at Regency Village Shopping Center
4200 ft
Walt Disney World Maingate East
3300 ft
Mosque
Islamic Center of Orlando
3700 ft
Pirate's Cove Adventure Golf
3800 ft
The National Shrine of Mary
4000 ft
Church
Mary Queen of the Universe Shrine
2.5 mi
Breakout Escape Game
4200 ft
Jewish Community Center
4200 ft
Theme Park
Breakout Escape Rooms
4200 ft
8200 Vineland Avenue
MARNI - Orlando Premium Outlets
4200 ft
Grand Cypress Boulevard
4500 ft
Little Lake Bryan
4300 ft
Mall
Crossroads Of Lake Buena Vista
4500 ft
The Orlando Premier Outlets Shopping Center
2.0 mi
Park
Dr. P. Phillips Community Park
1.4 mi
Prime Factory Outlet Mall
2.2 mi
Central FL Tourist Info Ctr
2000 ft
Restaurant
China 3 Restaurant
2200 ft
Restaurant
Orlando Pizza and Deli
1600 ft
Restaurant
Hokkaido Chinese and Japanese Buffet
1200 ft
Restaurant
Sofrito Latin Cafe
3100 ft
Getting around
Airports
Orlando International

(MCO)
19.3 mi
Orlando Executive

(ORL)
19.5 mi
Train
Woodsmere Sub-Station
13.3 mi
You can book a shuttle, once your reservation is complete.
Reviews
Greg

We loved this place, it has pleasant staff and rooms.

Kevin

Liked its supportive staff.

The condo was spacious with exceptionally comfortable beds. The great service combined with the great food: )

Ruth

Fairly clean hotel, I liked accommodating stuff. The pool was good and I had hot drinks in the poolside bar. Furthermore, parking on site was a bonus. The restaurant was great, I ordered delicious dishes.

missing

Clean rooms, nice and clean pool area, close to the parks, good price. Will recommend this resort to others going on vacation to Orando.

Had a room close to the entrance in the building, so noisy because you could hear everything through the door. Not enough parking. Had a bad experience one day when someone locked into my room. Fortunately I was in the room at the moment. The frontdesk told me later they had called me right away to say sorry for what happened. I was not at the room just then, so if they really meant to be sorry they should try to call me again or leave a voice msg. If I hadn't been in the room at that moment you never know what they could done there.

missing

We asked and we got an upgrade to a 2-br apt.

missing

Th only positive thing I can say about my stay at Cypress Pointe Grande Villas is the following: Pools are plentiful never really cowded. Probably becasue there are so many.. Play room was a nice touch for children but not much to do after being in there for about 15 minutes. Location is excellent if you want to be near Disney attractions.

Upon arriving to the hotel it was late however the guy who checked us in was very short and lacked personality. But I chalked it up to the fact that it was about 11:15pm... But working the front desk you expect to see a smile when you check in.. Now on to the room. We received our key and went to locate the room before having everyone get out of the car. I was really put off by the appearance of the bldg exterior but hoped for the best. We go up the steps and there is a raccoon on the steps with some of the stairwells blocked off by red tape.... Not what you expect, But we quickly run into the room and what a disappointment!! As soon as we open the door it smelled like wet towels or a moldy room... The villa was so small I didn't know what to do. The pull out couch was in front of the fridge and directly at the front door..... The bathroom was the largest room in the entire villa. The counter was so tall my 5 year old had to sit on the sink to brush her teeth... The shower felt like you would slip and fall if you moved while showering. Toilet was so low it felt like sitting on the floor to use the rest room... I would not reccommend this to anyone who would like a comfortable place to rest there head after being in the parks all day... I did peak in other villas as I walked to the pool and from the window the 2 bedrooms looked a bit nicer.... But again I was looking in a window as we passed by.... So can't really count on that either..

missing

i really did like this place. Was perfect for a family and is located perfectly for Disney and such.

DVD player didnt work

missing

Suite size and layout, well furnished kitchen, dinning room, easy access, parking, swimming pools, pizzeria nearby, quiet.

Bath towels were not changed during our 4 night stay.Even though it is a hotel policy not to clean the rooms during the guests' stay, I would advise to have this rule changed. It is a great minus for the hotel.

missing

Location was excellent for access to all Disney and Universal theme parks. It was also close to International Drive with it's shopping outlets. Eating places and supermarket were all close-by too. It is essential to have a car if you intend to stay here.

Accommodation a bit tired, needed updating, but everything was in good working order.

missing

Very good proximity to the parks. Phase II two bedroom suite was beautiful and large. Pools were nice. Very family friendly. Nice kids pool for toddlers and a volcano pool for older kids. Nice kids program with activities.

Some minor annoying inconveniences. They expected us to strip the beds and pile up all linens and towels. Not a big deal but we were checking out very early am with two young kids to make a character breakfast. Strangely, while the unit was beautiful, there were many lightbulbs that were out. No big deal, just weird and kind of annoying. Definitely ask for Phase II top floor. We were facing the parking lot. I prefer the road noise occassionally to the pool noise as my kids go to bed early. Overall, a quiet location with very easy access to many restaurants and the parks.

missing

This is the fifth year that I have stayed at this resort. I love the location and the two bedroom unit is awesome.

Although they offered for a fee a modem so I could use my laptop in the unit....this year, at first, no units were available....when one became available, I was advised that it probably would not work. It did not. since I did need computer access, I had to buy a weekly pass for WIFI access in the lobby of the resort. That was not convenient and certainly not private. I did not mind paying for the modem when I could use my laptop in the room, but I believe WIFI in the lobby should have been free to guests. Also, charging for the key to the safe in the room is ridiculous. Marriott resorts have resort wide WIFI for free and also free safes in the rooms. This is something that Diamond Resorts should address.....

missing

Good location, spacious rooms with everything you need for a good vacation, nice warm pools.

missing

Spacious accommodation which was very clean and facilities were excellent, good car parking & check-in/out, good swimming pool

Price of goods in their grocery shop...the cost of 4 pints milk, 2 postcards & a small spread was $10!! There were no prices on the goods or shelf edge labels visible...

missing

Location and all the amenities

The beds are not comfortable.They annoy you to take the tour.

missing

the two bedroom suite was large and equipped well...excellent location, close to all attractions and restaraunts

shower door leaked
FAQ
Which attractions can we visit during our stay in the 3-star Cypress Pointe Resort?
Staying at the 3-star Cypress Pointe Resort, you shouldn't miss Orlando's main attractions, such as Walt Disney (4 miles), Walt Disney World Resort (4.1 miles) as well as Discovery Cove Theme Park accessible with a 10-minute drive.
What is the closest airport to the Cypress Pointe?
Orlando International airport is located within a 28-minute drive (22 miles) from the Cypress Pointe.
Can I leave my car in Cypress Pointe Resort Orlando parking lot for free?
Yes, at Cypress Pointe Resort Orlando parking lot is provided onsite free.
What are the recommended dining options during the stay at the perfect 3-star Cypress Pointe Resort?
Unfortunately, the perfect 3-star Cypress Pointe Resort does not have on-site restaurants, but guests can dine in Darbar Indian Restaurant and El Patron Restaurante Mexicano restaurants placed within a 5-minute walk from the property.
At what time can I check-in at the resort?
At the resort you can check in from 4 PM till 11.59 PM.
At what time can I check-out at the hotel?
You can check out of the hotel from 10 AM till 10 AM.
What payment methods are accepted in the 3-star Cypress Pointe?
Payment methods in the 3-star Cypress Pointe include:
Mastercard
Visa
American Express
Which facilities are offered in the rooms of the 3-star Cypress Pointe Resort?
All rooms of the 3-star Cypress Pointe Resort feature coffee/tea making equipment as well as an individual safe and smoke detectors, some of them boast a couch.
Is there free internet in the Orlando resort?
Yes, at the Orlando resort high-speed internet access is provided free.
Is the 3-star Cypress Pointe Resort equipped with facilities for disabled?
Yes, the 3-star Cypress Pointe Resort provides wheelchair access and rooms with facilities for disabled to improve the experience for the guests with special needs.
What is the cancellation fee in the 3-star Cypress Pointe Resort Orlando?
The 3-star Cypress Pointe Resort Orlando does allow free cancellation.